Our Mission
We advocate for communities to have equitable access to the LA River and the many resources it provides to the health, ecosystem, and climate of Los Angeles when it flows with water.
The LA River spans 51 miles, with sections of wetlands, natural habitat, and green space that run through many of Los Angeles's diverse communities. From providing a cool refuge in our increasingly hot neighborhoods to connecting people to nature, the LA River is important to the environmental, physical, and mental health of our communities. Water in the LA River creates a vibrant ecosystem that mitigates climate change, supports local fish and wildlife, and provides open space for millions of Angelenos. Plans to realize this vision of a more vibrant River are only possible if it has enough water flowing through it.
Let's Connect
Want to learn more?
Join Friends of the LA River's mailing list to stay updated and get involved in the Keep the River Wet campaign from home.
Sign Up
Did you know?
Water is essential to sustaining the LA River and our communities
When water runs through the LA River, it brings numerous resources that support the health of our local environment and communities. Nearly 90% of its flow comes from water that has been purified after draining out of our sinks, bathtubs, and washing machines. The LA River depends on treated wastewater and stormwater to flow, especially during droughts and the hottest months of the summer and fall. New plans for recycling wastewater and capturing stormwater resources are critical for the sustainability of the city—but if not done carefully, they could drastically reduce River flows, potentially threatening our shared vision for parks, restoration, and recovery of key wildlife species at the River. It is critical, and possible, to balance water preservation in the River with water recycling and stormwater management needs. We must work together for a win-win solution.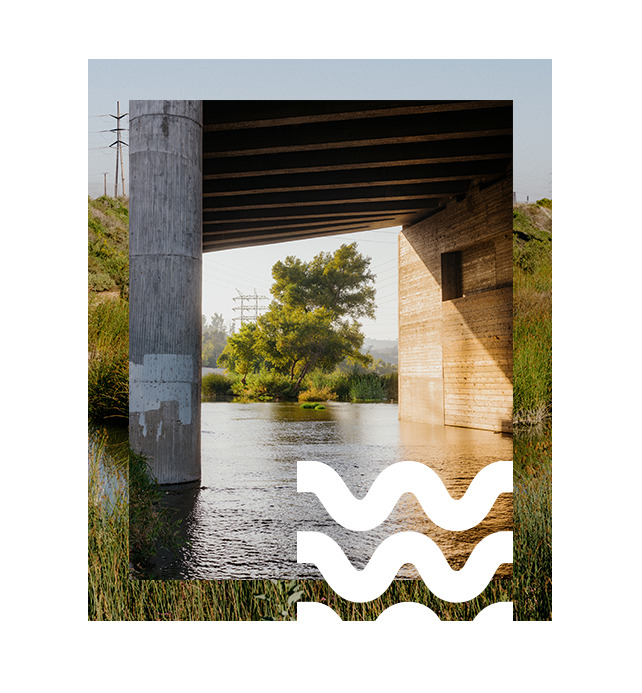 The Benefits
The LA River is central to creating a vibrant and resilient community and ecosystem
A flowing LA River is critical to our community's health, ecosystem, and climate. Keeping water in the River is important for connecting local communities to this natural resource. Maintaining sustainable flows will ensure a healthy Los Angeles for generations to come.
A thriving LA River helps our communities breathe easier, stay cooler, exercise more, and feel at peace. Access to the River's open space and natural habitat supports the physical and mental well-being of local communities, especially those affected by asthma, diabetes, and chronic health diseases. It also improves the quality of life in adjacent neighborhoods exposed to extreme urban heat and a lack of access to nature and green space.
A healthy LA River and its surrounding ecosystems and green spaces are vital to cleaning the air, cooling down temperatures, and controlling floods. This is why preserving water in the River is vital to protecting our communities from the increasing effects of climate change.
The LA River provides green space in one of the most densely populated areas in the country, where vulnerable communities often do not have access to green spaces. Flowing water provides an essential foundation for the existing parks and trails along its banks, in addition to the many new ones being planned. The River's flow also sustains recreational activities—fishing, bicycling, and walking—that happen all year round.
The LA River is home to native and non-native plants and animals that are integral worldwide. When the River's flow is at a healthy, sustainable level, it supports these species and their restoration. This helps the local ecosystem to flourish, protecting biodiversity and providing people access to nature.
Do More Now
Come to a community event
We are creating an equitable and sustainable LA River for all. And we like to have fun while making a difference.
Join us at our next community gathering or volunteer event, and help us raise awareness about the LA River and the benefits it brings to our environment, health, and economy. Together, our actions—big and small—can make a difference.
Find Events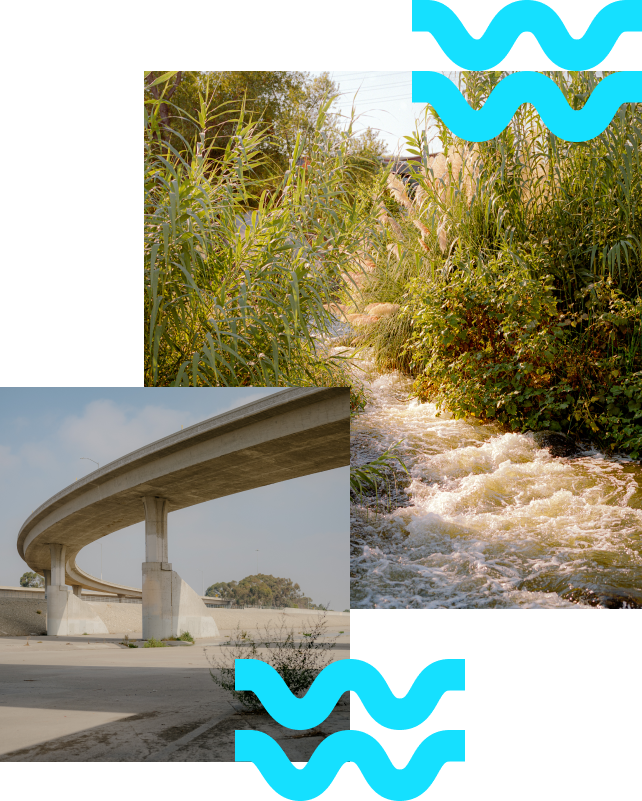 Land & River Acknowledgement
The land and the River we work on is the ancestral homeland of Indigenous peoples who were dispossessed of their land. They are the original stewards of the Los Angeles River and these lands. We acknowledge our presence on the unceded territory of the Gabrieleño-Tongva, Fernandeño Tataviam, Gabrieleño-Kizh, and Chumash peoples, and are deeply grateful to the Ancestors, Elders, and Relations.